AI-Vets welcomed Lori Allen as director of business development and strategy to the company in May. Allen joins the team with nearly two decades of experience in business operations, proposal strategy, and health care consulting services across federal and state governments.
The Washington, D.C. native holds a master's degree in information technology and business administration and management from the University of Phoenix and a bachelor's degree in health care administration and public policy from the University of Maryland, Baltimore County.
"My career began in health care, running physician practices. That's how I got into the IT world. I was there when electronic health record (EHR) systems came into play and witnessed firsthand how much advancing IT helps both providers and patients," Allen said.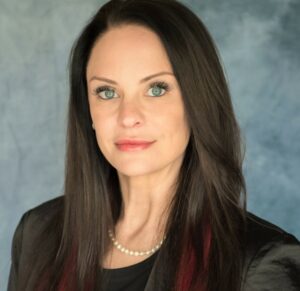 Previously, Allen served as strategic growth manager for the government division at Moser Consulting, senior proposal manager at Leidos and senior proposal coordinator at National Government Services. She has experience with several federal agencies including the Department of Health and Human Services (HHS), Department of Defense (DoD), Food and Drug Administration (FDA), as well as the state governments of Maryland, Pennsylvania and Indiana.
Allen's experience in strategic planning, business development, proposal management and relationship management makes her an invaluable member of the AI-Vets team.
"I am excited by the opportunity to help AI-Vets grow in this space. They have so much to offer with their capabilities, experience and diversity," Allen explained. She looks forward to building brand awareness for AI-Vets and spearheading innovative initiatives for agencies such as the FDA and Indian Health Services (IHS).
If you want to help government agencies drive mission results using innovative IT solutions, then we want to hear from you.